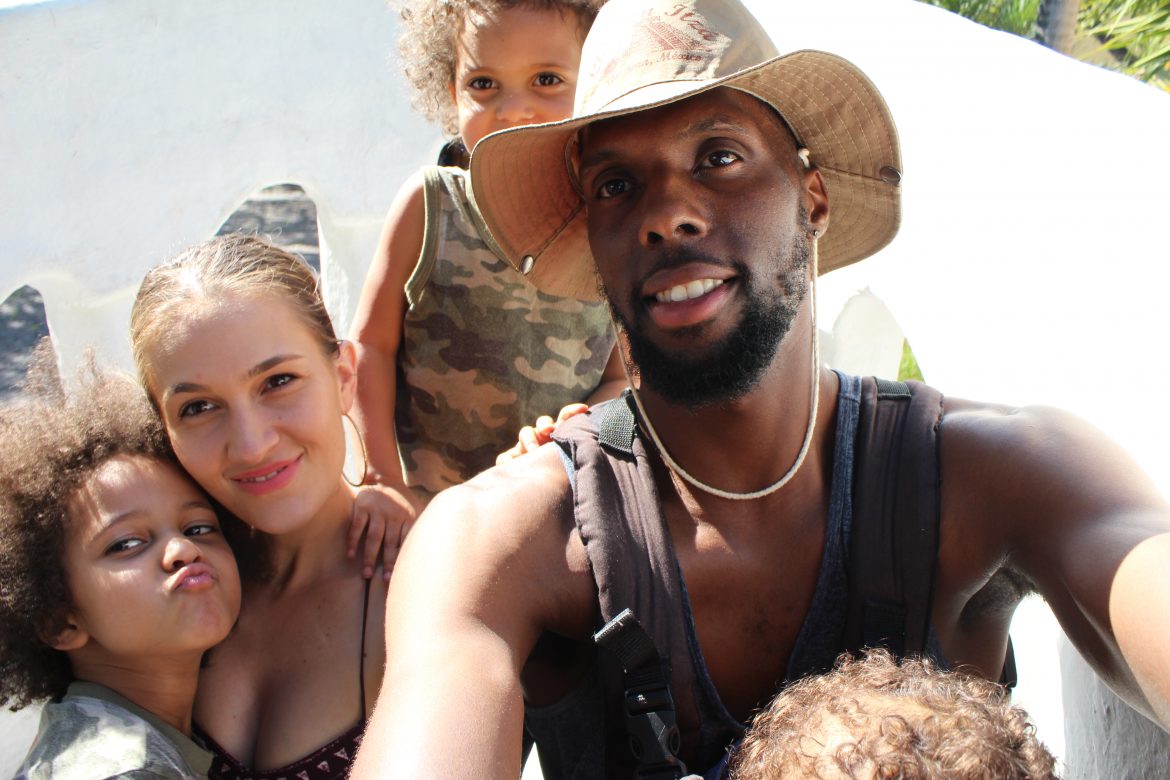 Day 5 of our Trip we decided to change the pace and explore the city of Merida in search of the infamous MARQUESITAS.
Merida is famous for its world-class food! So, for what basically was a 'lazy' day for us turned into a tour of Merida's Fine Dining. The first line of business….DESAYUNO!  We made our way to the local Mega supermarket to grab some fresh fruit, eggs, avocados, yogurt, and churros. Clay's never had churros…he soon discovered what he was missing up until now.
It was a sweltering 95-degree day in February and we decided, probably against our better judgment, to take a walk to the city center. Equipped with our stroller, plenty of water, and snacks we were ready to hit the streets. Although it was super hot outside to us, this was just another day to the locals … the streets of Merida were full of people!
This is a sign for Topes the are speed bumps and they are EVERYWHERE and come out of seemingly NOWHERE a key tip to driving in Mexico Beware of Topes!
After about a 45 minute walk, we found a few moments of refuge from the blazing heat at a popular restaurant in the city center named Manjar Blanco. AND THE BEST HORCHATA AWARD GOES TO …, no really the horchata was amazing 😉.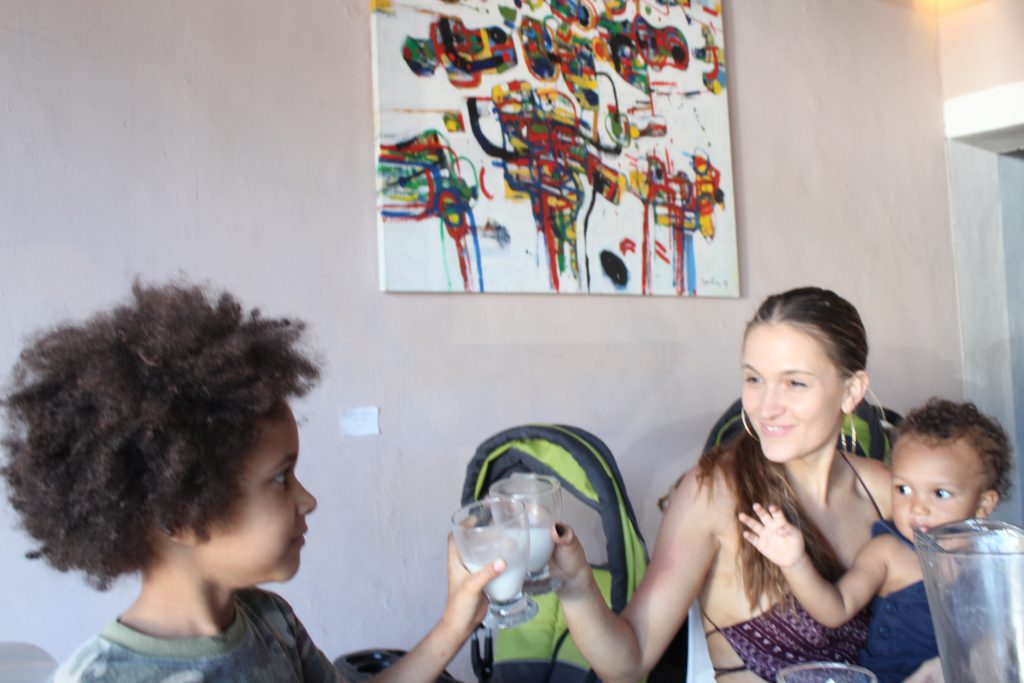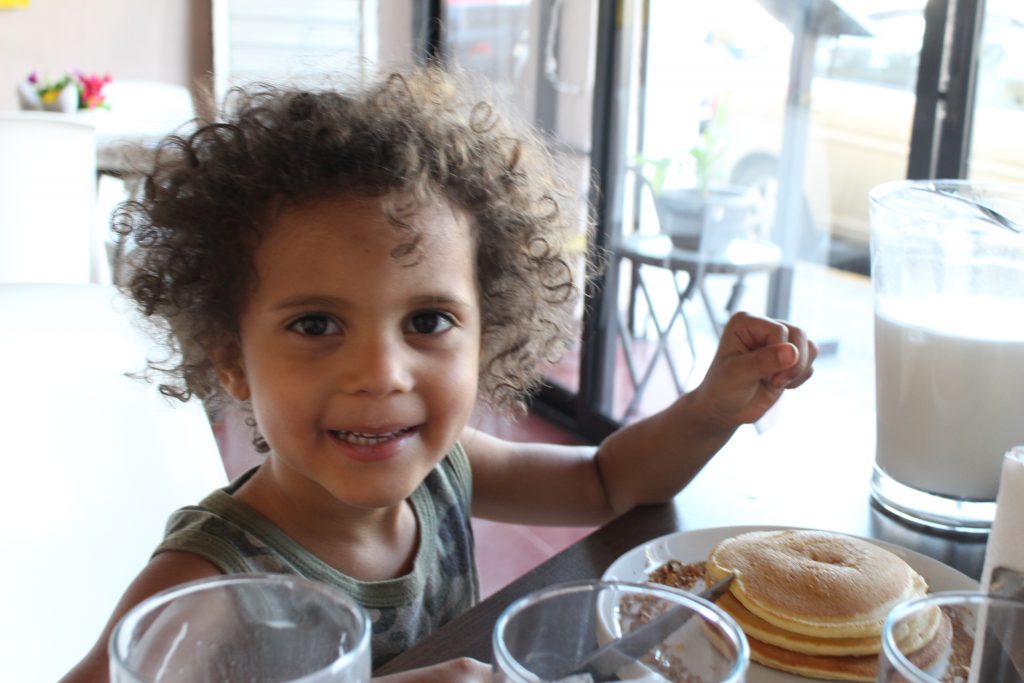 We enjoyed a nice lunch of Chilaquiles, Pavo en sac kol, and of course hotcakes.
Chilaquiles was a traditional Yucatan dish; Chilaquiles consists of freshly made tortilla chips topped with a red chile sauce
and shredded chicken (yes I know, I know our diet is mostly vegetarian… but when in Rome)  I enjoyed them so much I actually ended up ordering them again when we traveled back to Cancun.
We saw some interesting things on our walk, one of the strangest things we saw we jeweled bugs! Yes, bugs (I think they were beetles) adorned with jewels…but there was a  mythological narrative that tied it all together.
 Another thing that was hard to miss was the love the city had for Frida Khalo we saw painted murals and had to easily walked past at least 2 or 3 stores with Frida Khalo memorabilia out front for sale.
The city was abuzz as they prepared for their annual Mayan celebration. We found a Mayan shop painted all blue dedicated to all things Maya, was pretty cool to see. We continued our tour of the city center which included the likes of the Universidad de Merida and Big Love Chairs 😉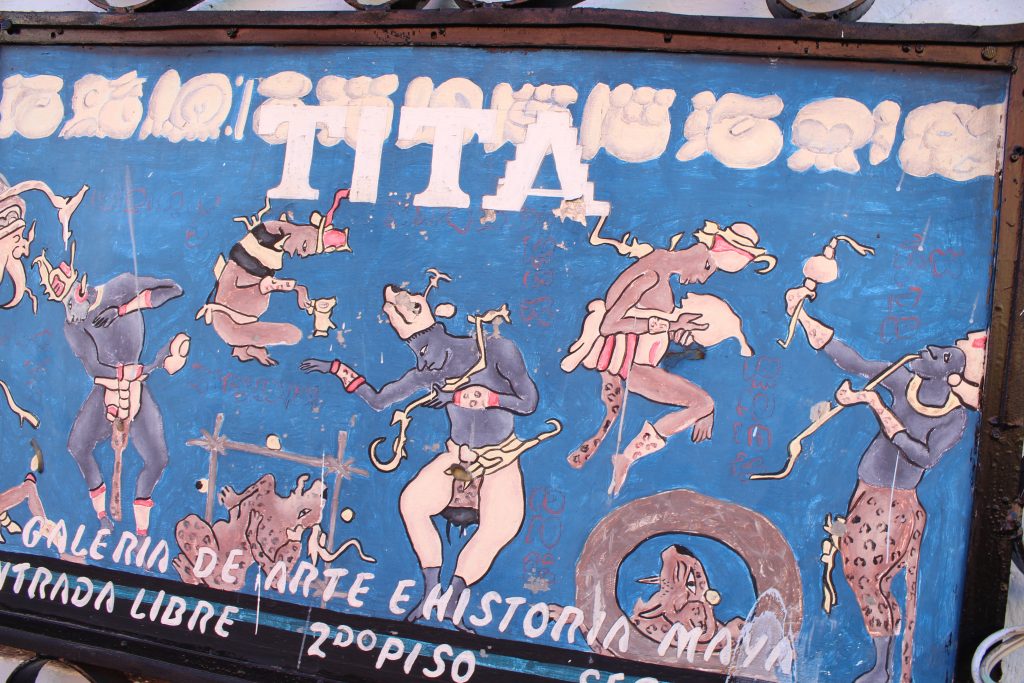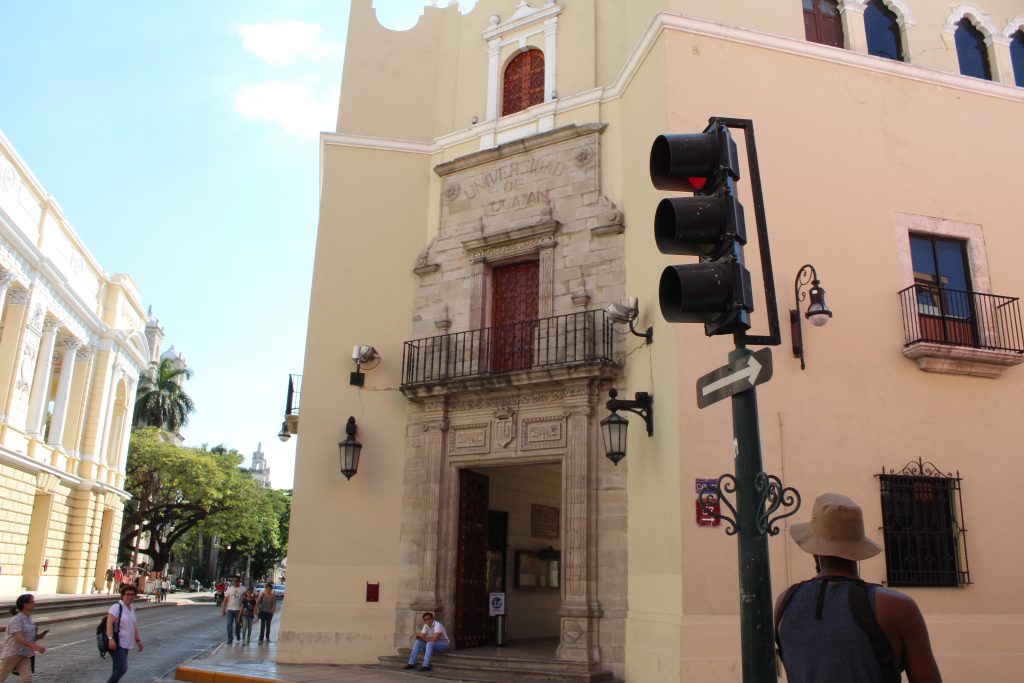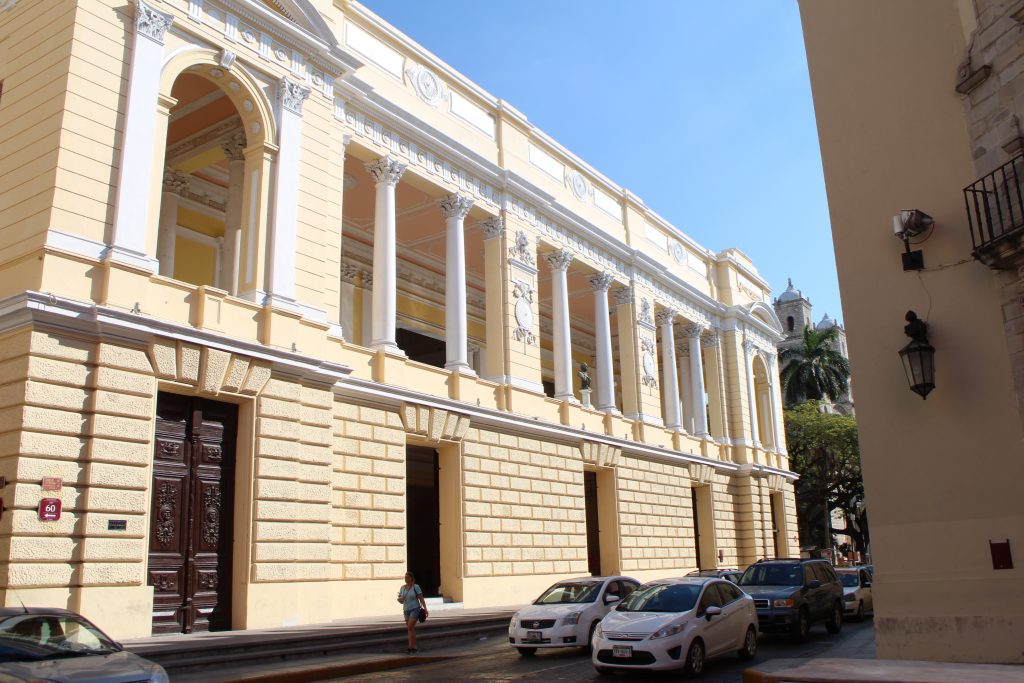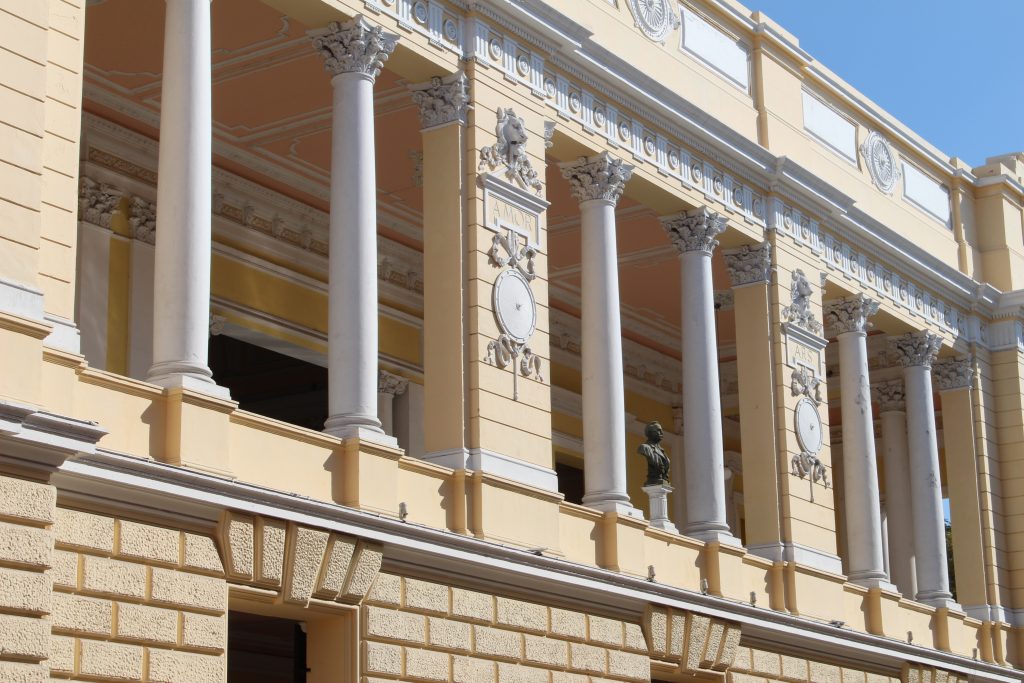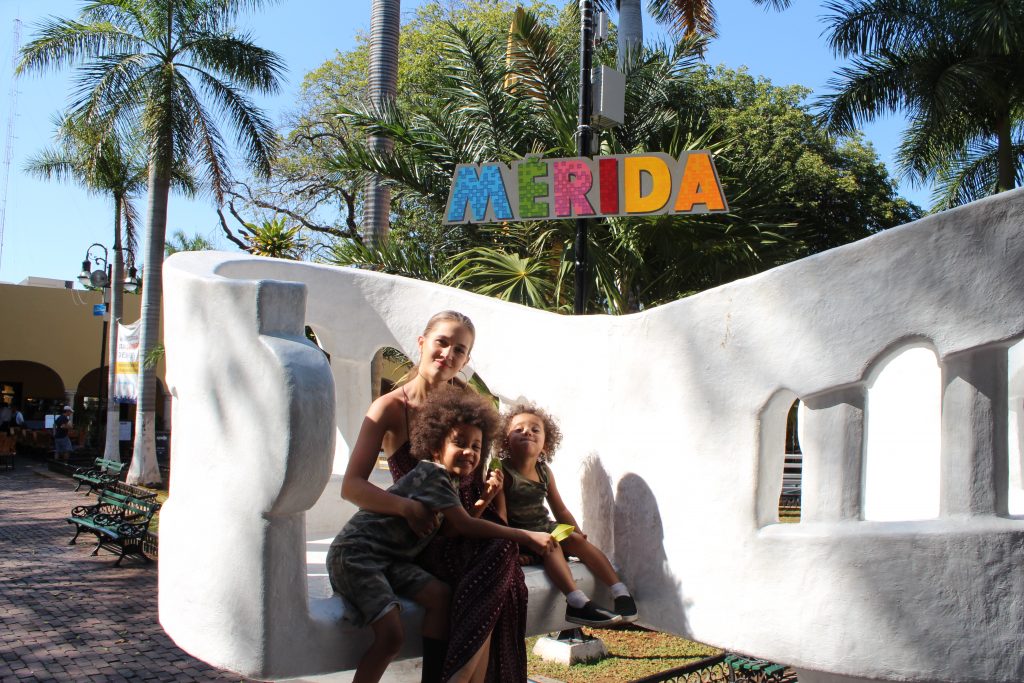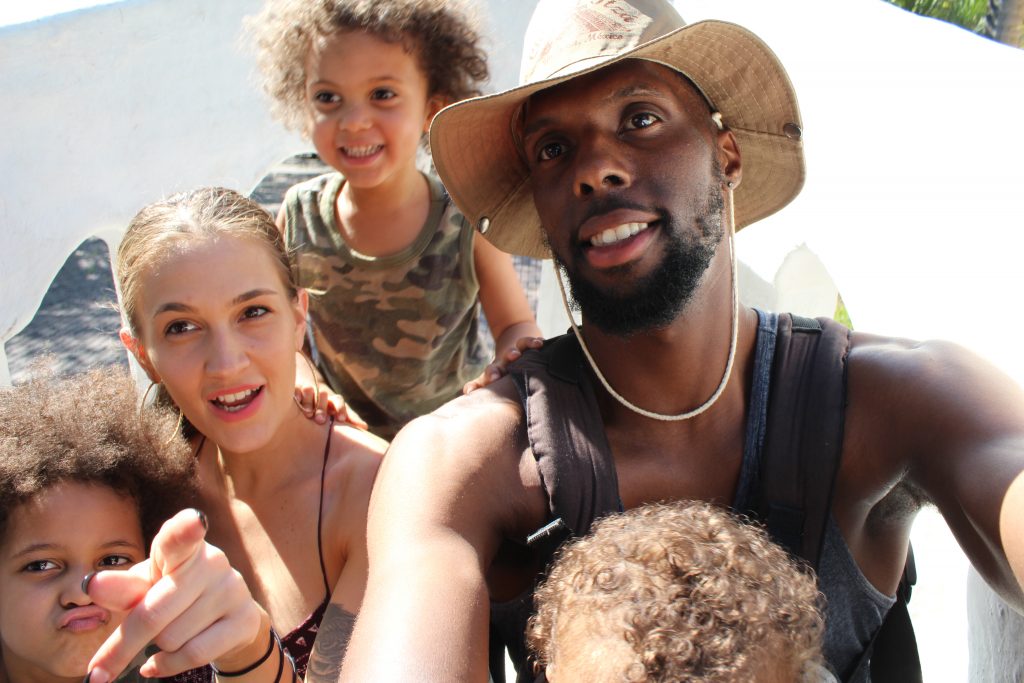 We had a great time seeing the sites but that 45 min walk back was also in the front of my mind so we grabbed some drinks and made the trek back to our hotel. All 3 of the boys passed out on the walk back…must be nice to be little Longmire's!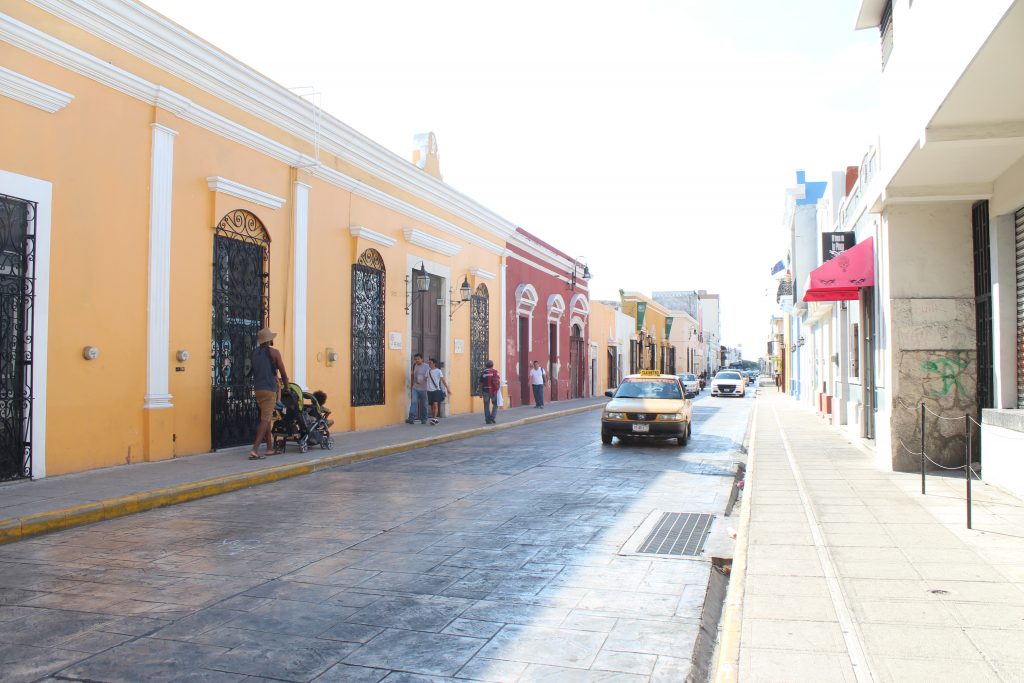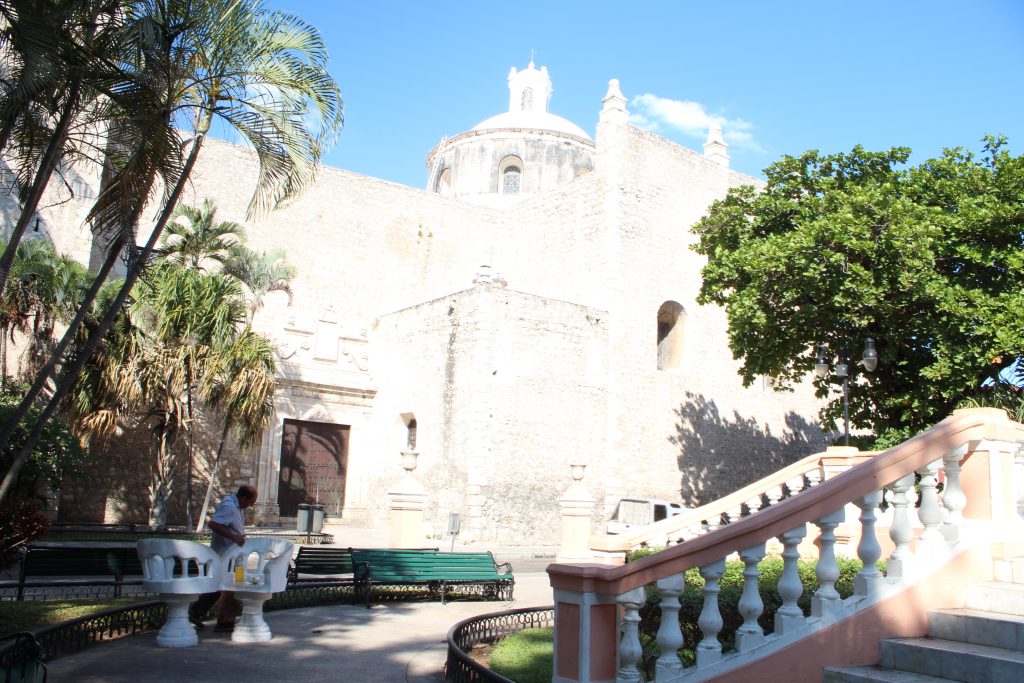 We all took a nap and relaxed once we got back to our hotel, Clay was excited because there was a big game coming on ESPN that night. It was KD's return to Oklahoma City with his new team, and my favorite squad, the Golden State Warriors. Somehow, by the grace of God, I  was able to convince him that we just haaaaaaaaaad to get marquesitas before we left. He reluctantly obliged and drove over to the park of the Americas.  There was a street fair going on and there were local vendors and food trucks everywhere.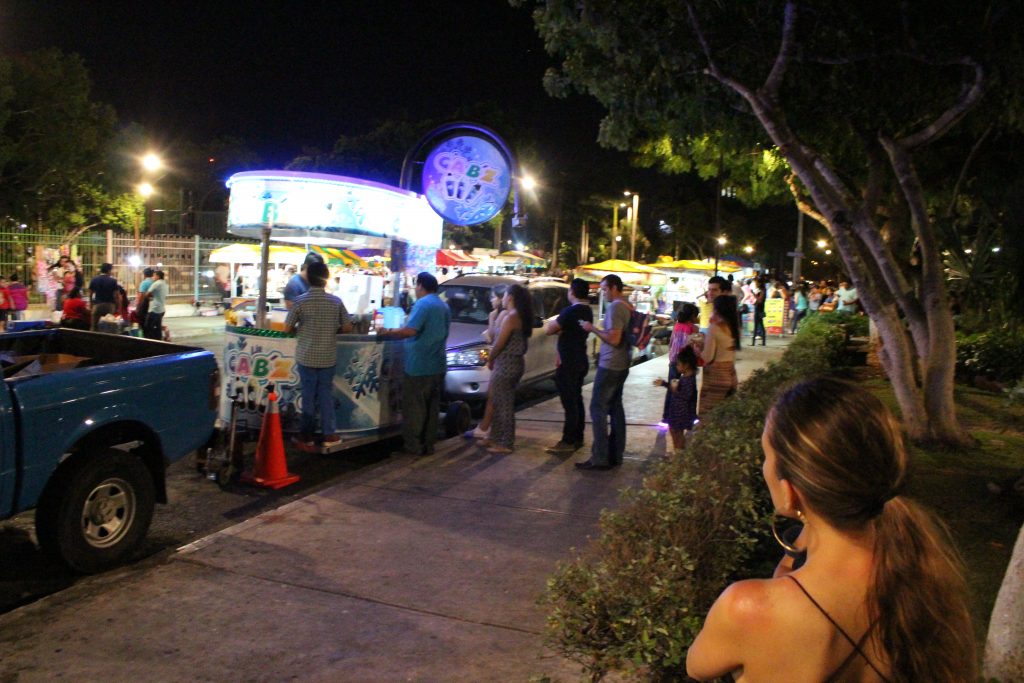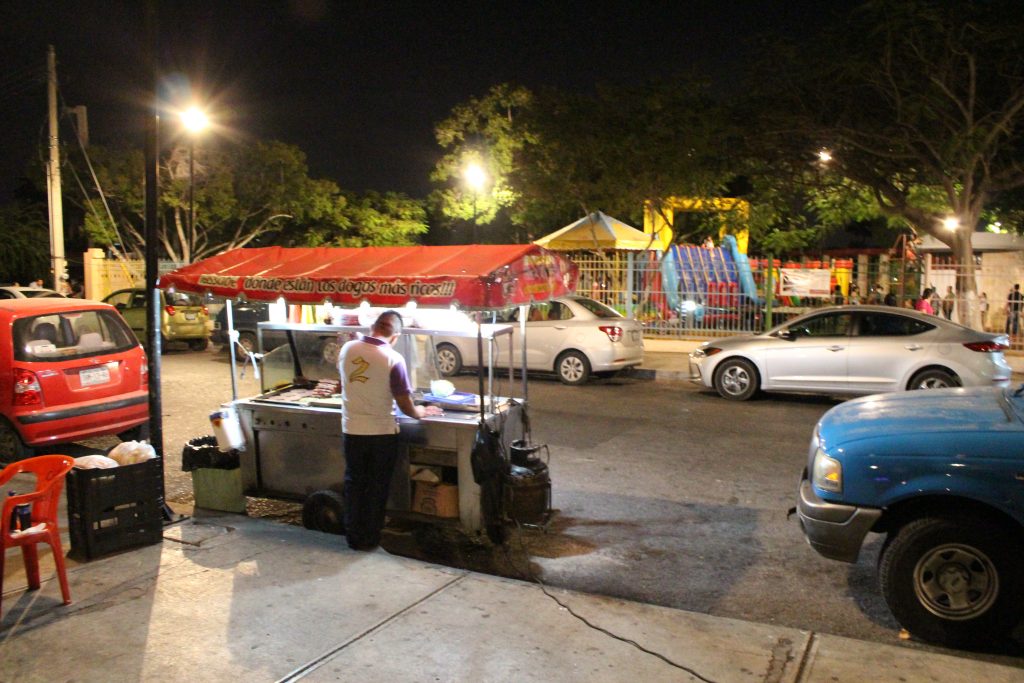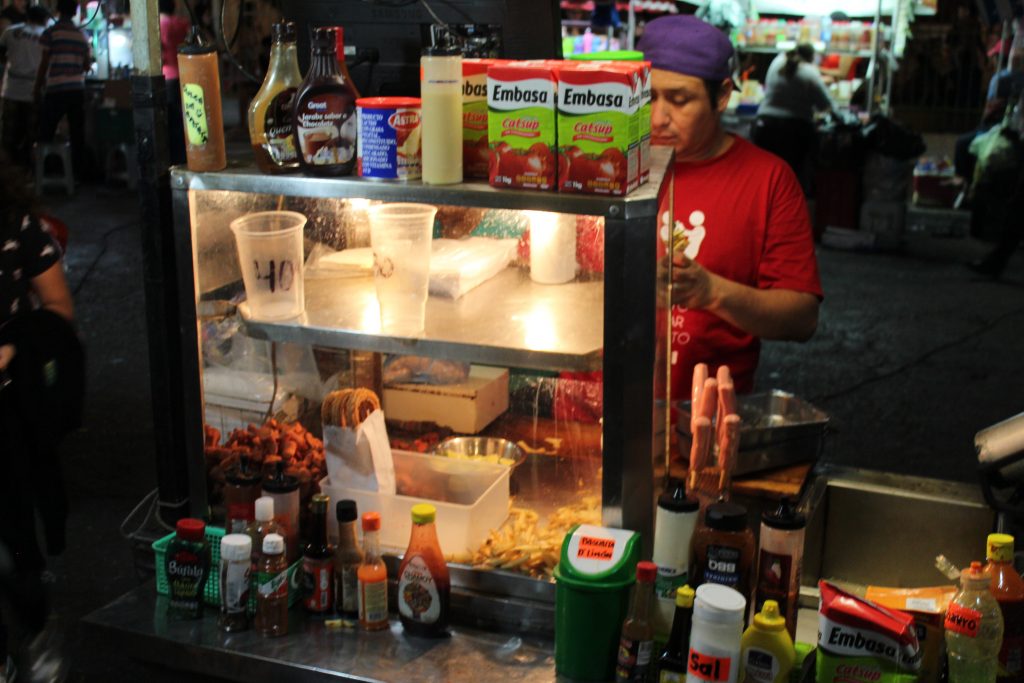 This park was really neat because they had this huge stage where local plays were put on and all around the park were these pillars each representing each of the different countries of the North and South America.
 
After some quick pics, the moment I was waiting for was here…I found the marquesitas!

We were quite the attraction as soon as we pulled up to the park Parque de las Americas, I could feel everyone just staring at us. With Clay just towering over people and the fact that people could probably see, and hear for that matter, that we were not from Merida. We ordered marquesitas, elotes, and churros and made our way back to the hotel to spend our last night in Merida 🙁
Marquesitas is like a thin, thin crunchy crepe rolled up with your choice of sweet filling and queso de bola (Edam cheese). The sweet filling could be almost anything cajeta (caramel), nutella, chocolate, jellies, literally anything thats sweet and spreads. As they roll the crepe they stuff it with the sweet filling of your choice and this cheese. It was a little to much cheese for my liking as you can tell by my face! ahhah The marquesitas were NOT what I expected at all, I was slightly disappointed with it but the experience alone was PRICELESS!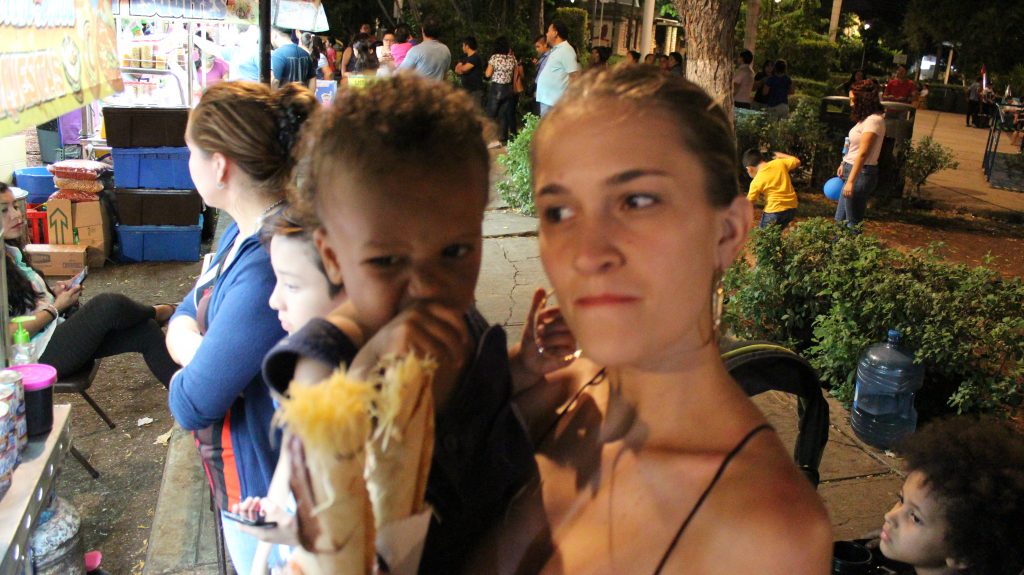 Until next time Merida…Its been real ADIOS
Save
Save
Save
Save
Save
Save
Save
Save
Save
Save
Save
Save
Save
We Trip ⧫ We Tribe ⧫ We Vibe