I've been playing basketball my whole life…actually it's more like 21 years but who's counting. Basketball has brought so many great things in my life, too many to count. One of my biggest takeaways from it all is my attitude toward fitness and nutrition. I am eternally grateful for being able to pass some of that knowledge on to my little guys. Some years basketball related activities (weight room, practice, individual workouts, and recovery) occupied upwards of 6 hours of my day. While my professional basketball playing days are behind me I do find great joy in working out with my family and teaching them the value of a healthy, active lifestyle.
When the weather is permitting some days you can find Our Trippy Tribe at the Half Moon Town Park utilizing the different workout stations located all around the park.
My gym bag always has some combination of cones, speed ladders, weighted mini medicine balls and workout bands. We spent this morning having a little fun doing some speed & agility and core training with the boys. Where is Hannah while all this is going down you may be wondering. Well she is definitely not exempt from our family fit days, she's usually doing squats or lunges like her life depends on it.
We've found that when we keep it fun, competitive, and all inclusive we get great participation from the boys during our family workouts. We got after it with some defensive slides with the weighted medicine ball, some resistance band work, and some planks immediately followed by mountain climbers.
After a few sets of this we walked on over to the pull station to get our pull up (or hang) game on.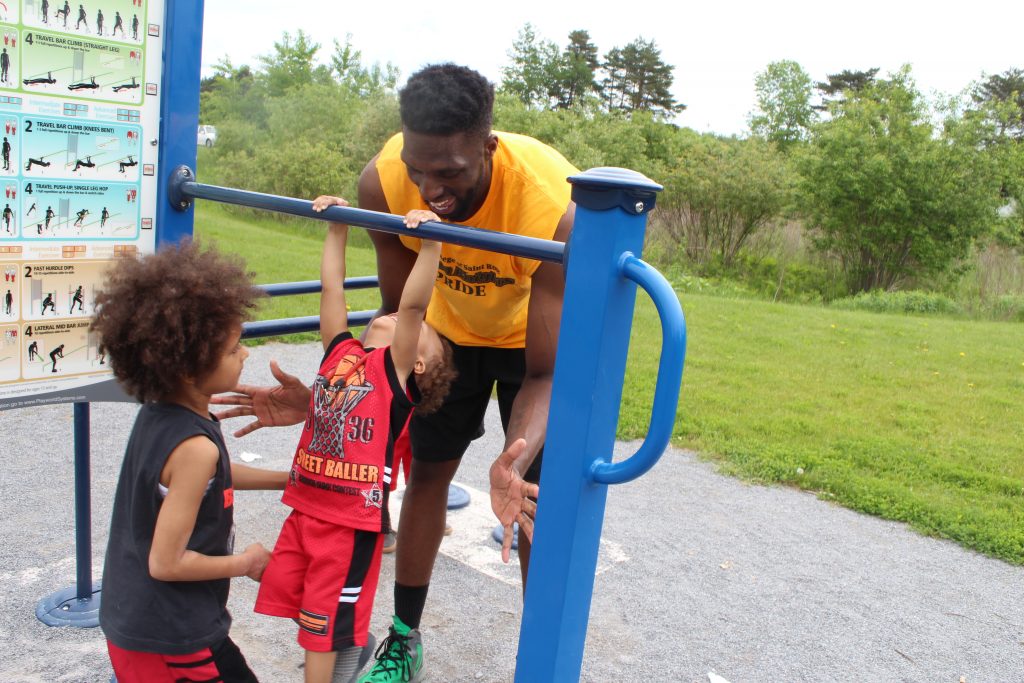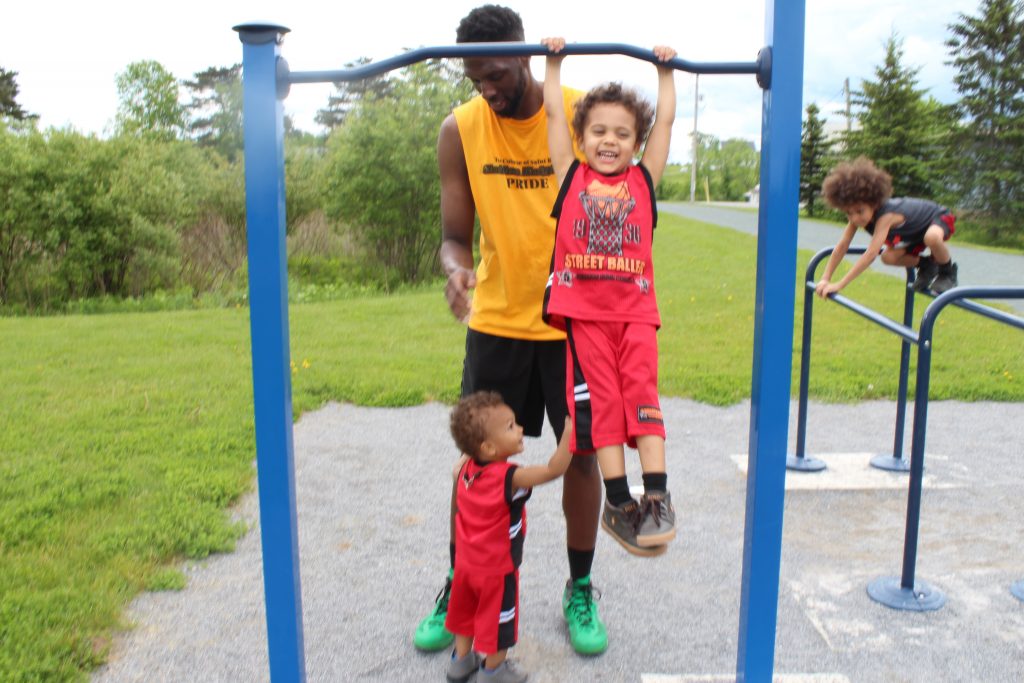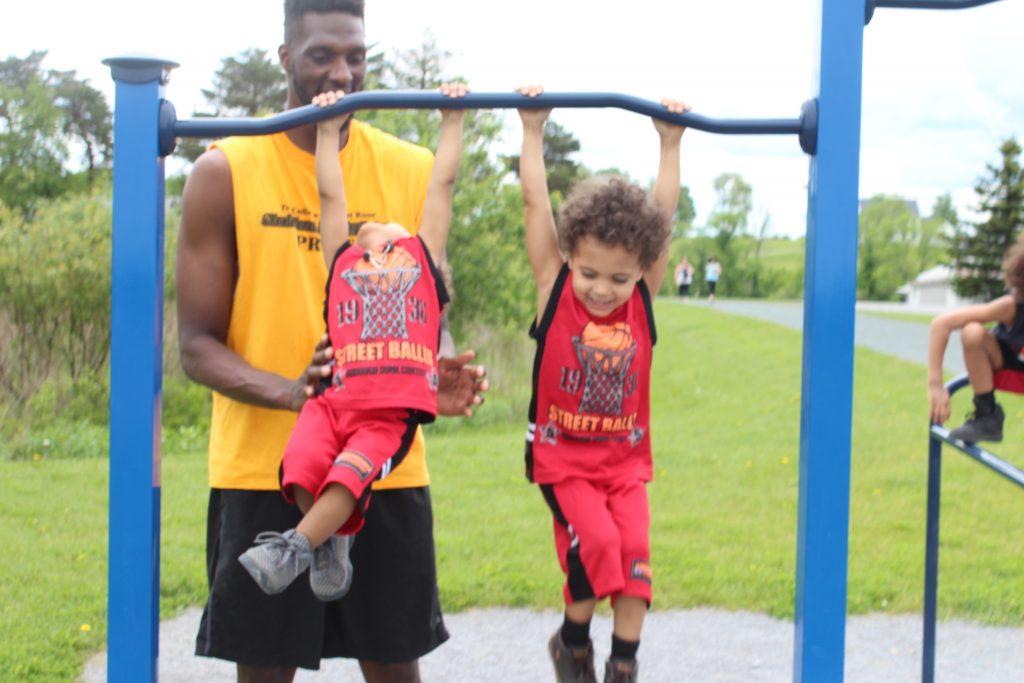 The Half Moon Town Park isn't normally that busy so when we go to workout it's basically all ours.
There are bathrooms on site and during the summer when little league baseball in full swing there are concessions and more bathrooms available to the public. Although the boys are only 5, 3, and 1 we feel if we start them early they will have a habit of living a fit life.
Save
We Trip ⧫ We Tribe ⧫ We Vibe