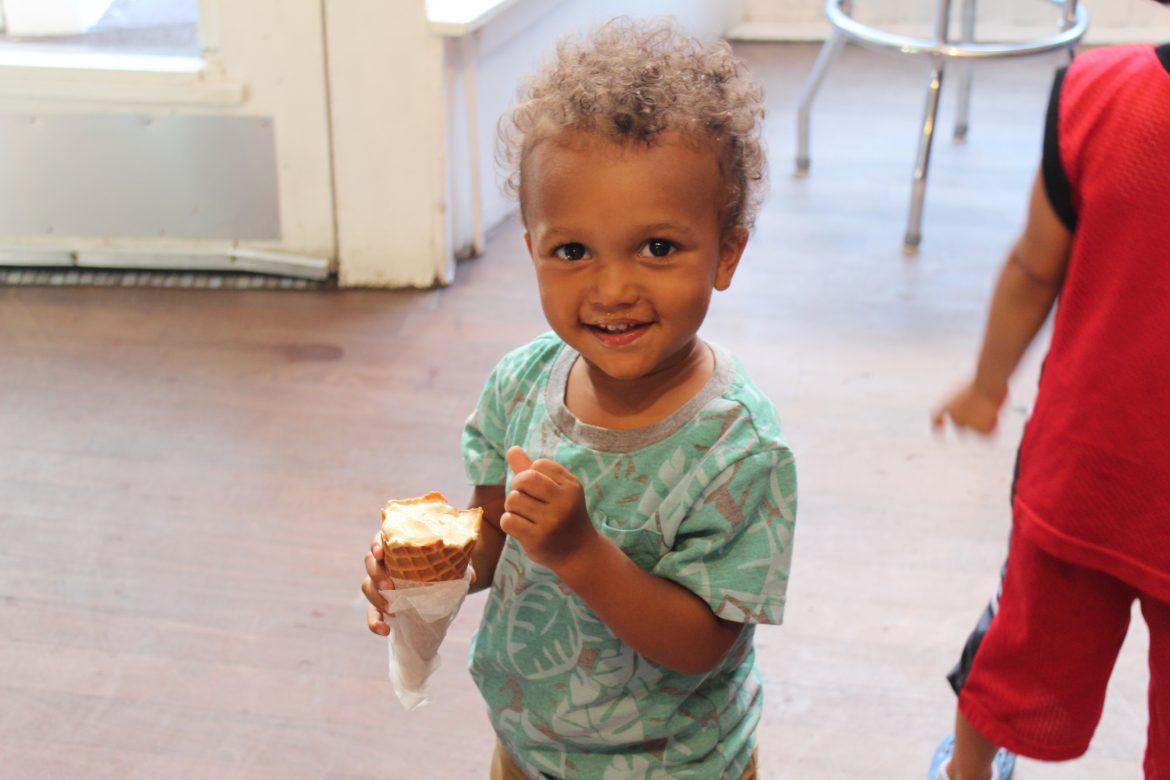 Hedonist Ice Cream

If you ever find yourself in Rochester mid-summer and are looking for a unique ice cream experience you have to check out Hedonist! They make small batches of ice cream and sorbets using local and natural ingredients only. Flavors like Baklava, Whiskey Fig Goat Cheese, Lemon Grass with candied ginger, chai with a chocolate swirl, Matcha Green Tea (my personal favorite), and Coconut Curry are just a few of their adventurous flavors.

They are constantly switching it up but usually keep a staple of salted caramel, a vanilla, chocolate, and strawberry in the rotation. Their sorbets are usually made with seasonal fruits, their current sorbet offers a chocolate and a blueberry hibiscus. Every flavor even their regular flavors they take to the next level. For example, their chocolate chip mint is made with spearmint and is not green as there are no artificial coloring in their ice creams. Their sorbets are dairy free so this makes this a great place for vegans to get their ice cream fix in the summer as well. They will let you taste any flavor you are wanting to test before you buy a cone full.
This Visit Clayton chose salted caramel which ended up being too sweet for him (big surprise that is a hard feat).
LaPharaoh my smart baby chose dairy free Mango Sorbet.
Amoor well he loveeeeees strawberries so you can guess what he picked.
Neteur shared his brother's cones!

They also have awesome toppings like candied ginger! This time I decided to go with a rootbeer float with salted caramel ice cream.
Never a disappointment and always an exciting experience to see what flavors they have each visit!
Next door they have a shop filled with their artisan chocolates  The inside of Hedonist is quint and small inside with a couple of tables to stand at. A couple doors down there is an open area with picnic tables and trees in between two buildings where you can sit outside and enjoy your ice cream.
I absolutely love this place and  highly recommend it to anyone looking for great real next level ice cream!
We Trip ⧫ We Tribe ⧫ We Vibe